Our caring and compassionate veterinary care team!
Meet the Veterinarians & Team of Avondale Haslet Animal Clinic in Haslet! We're pleased to provide exceptional vet care for your pets!
Please call us at 817-439-5252 to speak to one of our caring veterinary staff members!
---

Veterinarians

Dr. James D. Jordan ("Dr. Jim")
Dr. Jim is a 1986 graduate of the College of Veterinary Medicine at
Oklahoma State University.
He has a wide variety of experience in Tarrant County in both small and large animal medicine. In 1996, his practice interests changed to predominantly small animal medicine and surgery.
He also served as a consultant for Cutting Edge Lasers for several years. During that time, his responsibilities included traveling to practices that had recently purchased a laser and training doctors on proper use and safety. He and his wife, Dr. Sheila, started the Avondale Haslet Animal Clinic in 2009 in order to bring veterinary services to the Northwest Tarrant County region.
In his free time, when not working on ranch work, Dr. Jim practices his skills as an Instrument Rated private pilot and enjoys fishing.
---
Dr. Sheila Kennedy-Jordan
Dr. Sheila is a 1987 graduate of the College of Veterinary Medicine at Oklahoma State University. She has practiced in the Tarrant County area since graduation primarily as a small animal practitioner. She left their previous practice in Hurst in 2009 to open the Avondale Haslet Animal Clinic with the purpose of bringing small animal medical care to the Northwest Tarrant County region.
Dr. Jim and Dr. Sheila have two children and one niece that has lived with them since her junior year in high school.
They have a number of pets, including dogs, cats, and a small cattle herd.
---
Dr. Kramer Gopffarth ("Dr. Kramer")
Dr. Kramer started with us June 2020. Originally from Aledo, Texas; Dr. Gopffarth earned his Doctor of Veterinary Medicine from Ross University School of Veterinary Medicine and Bachelor of Science in Animal Science from Texas A&M University. Dr. Kramer finished his clinical sciences year at Oklahoma State College of Veterinary Medicine.

After graduation, Dr. Gopffarth practiced in Fredericksburg, TX and most recently Glenwood Springs, CO. Both practices have offered ample amounts of experiences in medicine, surgery, wound management, and preventative health.

During his free time, Dr. Gopffarth enjoys fishing, hunting, hiking, camping, and spending time with his wife, Tess. They share their home with Jerry, a "Coconut Retriever" from the Caribbean, and have since been claimed by two rescue cats; Beau and Dexter.
---
Technicians

Mandie, LVT, BSN, RN
Mandie started with us as a kennel technician in June 2010. She trained and became a technician soon after and decided to go to school to become licensed. She graduated in 2013 with an AAS in Veterinary Technology from San Juan College and is now a licensed veterinary technician (LVT). She also graduated from UT - Arlington with her BSN in December 2018 and is an RN.
She has 6 pets: a Pit Bull mix named Maverick, a GRRALL rescue named Maizee, a Chihuahua mix named Moxie, and 3 rescue cats (Banshee, Calypso, and Pixie).
Mandie enjoys reading, jogging, and spending time with her family.
---
Lilly, LMSW
Lilly has been with AHAC since June 2013. She graduated from Texas A&M University with a Bachelor's in Psychology and has also received a Master's in Social Work from University of Texas - Arlington. Although she has started her career in the field of Social Work, she still comes back to help us out sometimes.
In her free time, Lilly likes to play sports including softball and volleyball. She also loves spending time with her three dogs, Dax, Delilah, and Rudder, as well as her cats, Dot, Duncan and Dipsy, and whatever other creatures she is currently fostering.
---
Liz
Bio coming soon!
---
November
Bio coming soon!
---
Samantha
Bio coming soon!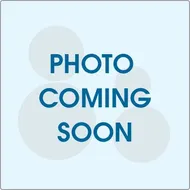 ---
Joy
Bio coming soon!

---
Receptionists

Deanna
Deanna worked in the corporate world for 9 years before joining us in 2013. She has always loved animals and is very pleased to have made the switch. Although she is no longer with us full-time, Deanna does come back from time to time to visit and help out.
She has three fur babies at home: Mollie (Swiss Mountain Dog mix), Roxy (Golden Retriever), and Shadow (Black Lab).
In her spare time she enjoys the outdoors and spending time with her family.
---
Sue
When you call Avondale Haslet Animal Clinic and are greeted with a lovely British accent, you are talking to Sue. Recently "imported" from England, she was a welcome addition to the staff in May 2017 and we are happy to have her here.
Sue has 4 German Shepherds (Alfie, Ted, Lettie, and Millie) and a Terrier mix named Daisy at home.



---
Nichole
Nichole joined our team in July 2019 and though she had no veterinary experience, she certainly was very comfortable around our patients from Day One. Her care and compassion for all of our clients and patients is very clear from the moment they walk in the door. It isn't unusual to see her talking with our patients in the lobby and giving them treats to help them feel more at ease.
She has a Corgi at home named Chy and is anxiously awaiting the arrival of their new English Mastiff puppy. In her spare time, Nichole enjoys reading, working out, and watching movies.
---
Kennel Techs
Susan
Susan has been surrounded by animals all her life and made her way to us in December 2013. She currently has 8 dogs, 5 horses, and 2 barn cats. Her and her husband have been married over 30 years and have two adult children and a new granddaughter.
In her spare time, Susan enjoys spending time with her family, polishing up her grooming skills, and riding horses.
---
Chelsea
Chelsea has been with us since September 2015. She is currently enrolled at UNT pursuing a degree in Medical Laboratory Studies.
She has two dogs, Yoda and Gracie, and enjoys camping and going to movies in her spare time.
---
Kaitlynn
Bio coming soon!
---